This is a brief summary of the main activities that the Escarré International Centre for Ethnic Minorities and Nations (CIEMEN) is engaged in, or has been, for the 2020 period.
Training in rights of peoples and feminism
In December 2020 CIEMEN will be again offering its annual School (5th edition) and Seminar (4th edition) at the University of Lleida (UdL, Catalonia). Both are specialised courses linking issues related to the collective rights of peoples, self-determination, and diversity, with a cross-cutting, gender perspective. The 2020 editions of both courses will be held online for the first time, given the current pandemic situation. For the last four editions, the School has had guest pupils from social organizations and youth branches of political parties from Catalonia, Valencian Country, Mallorca, Galicia, Basque Country, Asturias, Andalusia, Canary Islands, Sicily, Occitania, Montenegro, Serbia, Finland, Morocco, and Israel, becoming a truly international event.
Nationalia's in depth stories
CIEMEN's online news site continues to release in-depth stories, brief news, and interviews, albeit at a slower rate than years before. Featured stories shown in 2020 include New Caledonia's referendum on independence from France, the Artsakh war, the struggle of Sahrawi women for their national and gender rights, and the suppression of Kurdish rights by Turkish authorities during the covid-19 pandemic.
Support for the Amazigh language and culture in Catalonia
CIEMEN is working together with the Amazigh House of Catalonia (CAC) association in a series of actions to support the maintenance and development of the Amazigh language in our country. Amazigh is an indigenous, minoritised language of North Africa, and is currently spoken by tens of thousands (even 200,000 by some estimates) in Catalonia. The Parliament of Catalonia committed itself in 2002 to support this language by recognizing the Amazigh as one of the components of the Catalan society, thus our project follows this policy framework. Within it, we are developing teaching materials for Amazigh language classes in Catalonia ("tc wawjdm" learning method, that can be downloaded for free at the CIEMEN website, picture), plus a series of dossiers, reports, and brochures on Catalonia's Amazigh community.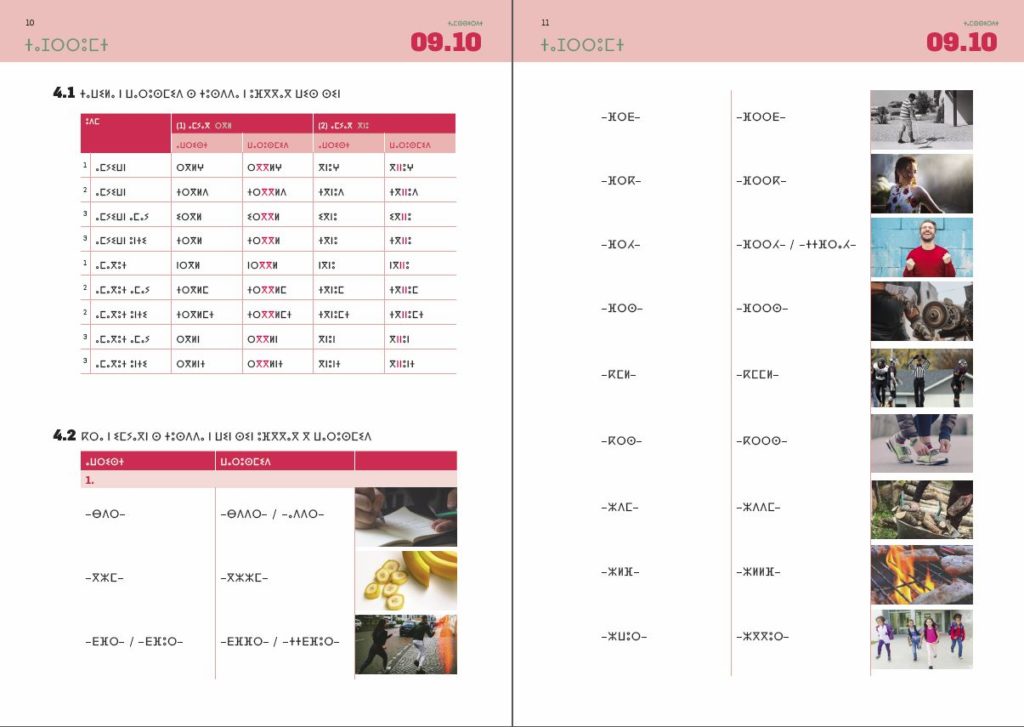 Research on the rights of minoritised migrant communities
Linked to CIEMEN's Amazigh strategy, our association commissioned in 2019 two social scientists from the University of Lleida (UdL), Mariona Lladonosa and Günes Öztürk, to carry out a research on peoples with trajectories of minoritisisation that have a significant presence in Catalonia. The research includes the discourses and main strategies currently being promoted in Catalonia in the area of collective rights, both from those peoples themselves and from the institutions. People of Amazigh, Fulani, Armenian, Soninke, Kashmiri, Sikh, and Roma origin have taken part in the research. The result is a dossier linking the rights of these groups to social and global justice. It was released in 2020 and can be downloaded from nationalia.cat.
Cultural cooperation project in North Kurdistan's Amed
With funds from the Catalan Government's Cooperation Agency (ACCD) and the Barcelona Metropolitan Government, CIEMEN finished in February 2020 a 15-month long project that lent support to vulnerable groups in the main city of North Kurdistan (Turkey), Amed (Diyarbakir in Turkish) with local partner OSAD association. The project revolved around Kurdish language and culture, and included several musical, photographic, and theatre workshops, besides our support to the FilmAmed Documentary Film Festival and to the filmmaking of Her mal dibistanek (Each house is a school), the story of citizens who have been trying to maintain Kurdish language courses at home to escape suppression from the Turkish government. Also, a research on Kurdish women's movements in Amed was carried out. It is foreseen that it will be released by the end of 2020.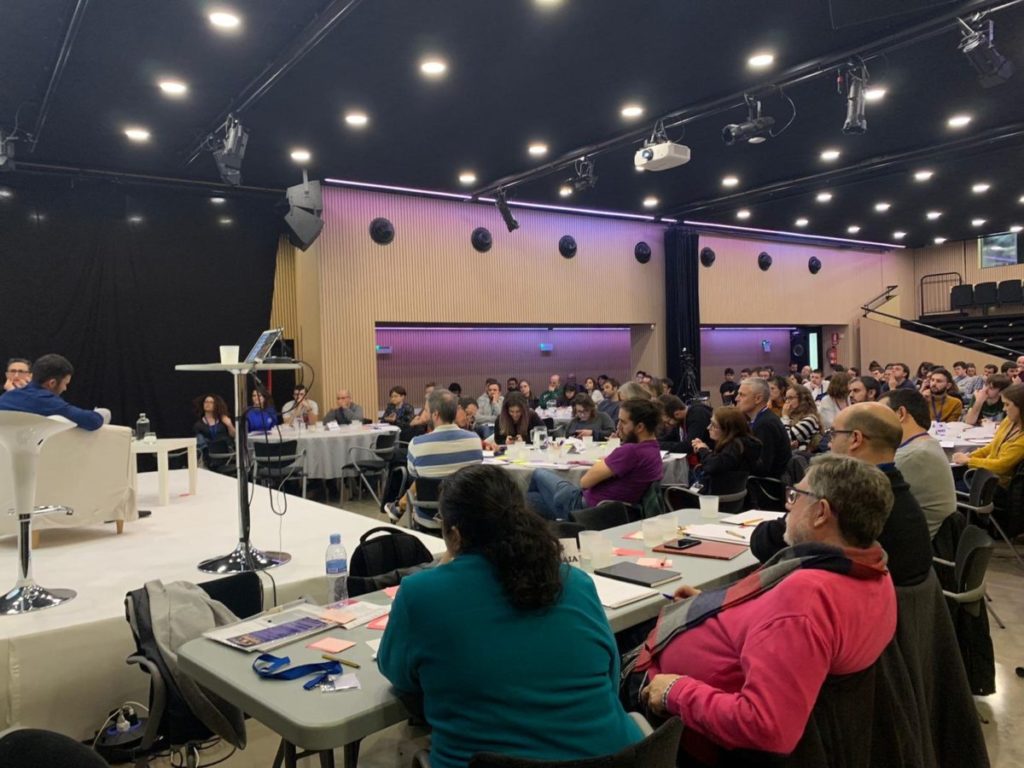 Network of political foundations
Starting in 2016, CIEMEN and other organizations drove the establishment of a network of political foundations and other organizations of stateless peoples in Spain. The network has been consolidating itself since then, with participants currently from Catalonia, the Valencian Country, the Balearic Island, the Basque Country, Galicia, and Andalusia. In February 2020 a major milestone for the network was achieved as Donostia/San Sebastián (Basque Country) hosted its first-ever Sovereignist School, with the participation of some 150 people. Social, environmental and gender issues, along with the structural crisis of the Spanish state, were some of the main topics discussed.
Other activities have also taken place in 2020 —please visit Catalan language pages at ciemen.cat to learn more!